Whether you're looking to update some existing floors, install new, or even need repair work done, B&B Wood Floor Refinishing has the skills and experience to get the job done for you.  A newly installed or completely restored hardwood floor can bring new life into your home.  It can add style and elegance or provide that rustic look that you've been looking for.  Hardwood floors can also increase the value of your home.
Installation – We can provide hardwood flooring milled right here in northern Wisconsin, as well as exotic species, borders, inlays, and medallions.
Sanding –   We use a Dust Containment System that is 98% dust effective – Say good-bye to the dusty mess!
Stain – We lay stain color samples directly on your floor for you to decide which color you like best and we specialize in staining maple floors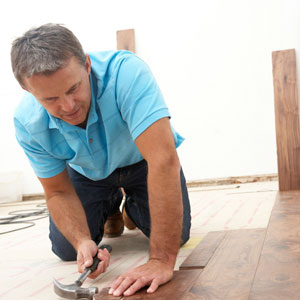 Finish – We use Arboritec TM finishes which are built around two principal elements – nanotechnology and Ceramic Silica.  They provide extreme durability, faster dry and cure times to get you back on your floors, and low VOC's for better indoor air quality.
We are very excited to also offer another option for floor finish.  It's a new product to the hardwood flooring industry.  UVElite is the next generation of waterborne wood floor finishes, employing the power of ultraviolet light to create a premium finish that cures in a fraction of a second.  No more waiting days or weeks to get back on your floors!  It's also 40% more durable than any other waterborne finish on the market.
Buff & Recoats – Just need a refresher for your hardwood floors, then this is the way to go.  We deep clean your floor, light sand, then apply one coat of Arboritec TM Ceramic Fortified Finish
Repairs – We can provide just about any type of flooring to match your existing hardwood to blend the repaired areas in so well that you won't be able to tell the difference between the old and new.
You can learn more about our services by contacting us at 920-625-3122.